Quadratische Stickrahmen und Ständer
Computer translated – please help us improve and report errors / Computerübersetzt – bitte helfen Sie uns bei der Verbesserung und melden Sie Fehler.
BaouRouge Quadratische Stickrahmen, Kunststoff  Nähen Hoop Stickerei Snap Frame Hoop für Stickerei.
Die BaouRouge' Clip Needlework Frames and Ständer sind eine Reihe von kreuzkompatiblen Rahmen für Quilter, Seidenmaler und Nadelkünstler.
Komponenten aus jedem BaouRouge-Set und jeder Größe können wieder zusammengebaut werden, um einen stabilen und leichten Rahmen zum Quilten, Kreuzstich, Handsticken, Seidenmalen und mehr zu erhalten.
Alle BaouRouge-Rahmen verfügen über gerippte Klemmen, um Ihre Arbeit sicher zu halten. Klemmen werden nicht nur vertikal geschnitten, sondern abgerundet, um Risse und Einklemmen beim Anbringen an zerbrechlichen oder empfindlichen Materialien zu vermeiden.
Vor dem ersten Gebrauch wird empfohlen, die Klemmen aus den Rohren herauszuziehen und die für Ihr spezielles Material erforderliche Dichtheit zu überprüfen. Klemmen können mit Gewalt geöffnet oder von Hand angezogen werden, was bei dicker oder dünner Leinwand für einen perfekten Halt erforderlich sein kann. Wenden Sie angemessene Kraft an, es sind nur geringe Abweichungen erforderlich, um die Öffnung der Klemmen einzustellen.
Wenn Sie einen dünnen Stoffstreifen unter die Klemmen legen, schützen Sie empfindliche Materialien und erleichtern das Entfernen der Clips.
Die Größen werden nach der Länge der Rohre gemessen, nicht nach dem gesamten Außenmaß des Rahmens. Das bedeutet, dass Sie die Größe der Ecken und Verbinder hinzufügen müssen, um eine vollständige Maßeinheit zu erhalten. Wenn Sie beispielsweise 4 x 15 cm (5,9 Zoll) große Rohre verwenden, ergibt sich tatsächlich ein Quadrat von etwa 21 cm (8 1/4″). Wir messen so, weil die Arbeitsfläche (der tatsächlich zur Verfügung stehende Platz für Ihre Handarbeit, auf den es ankommt) in etwa der Größe der Tuben entspricht und wir es für angebracht halten, diese als tatsächliche Abmessungen anzugeben.

Für die Montage als Ständer benötigen Sie nur 4 Standardecken (4 Extras können im Paket mitgeliefert werden, falls Sie anstelle eines Ständers lieber zwei einzelne Rahmen herstellen möchten). Fahren Sie mit der Montage von 2 separaten Rahmen mit den T-förmigen Ecken an der Unterseite jedes Rahmens fort (sie werden in die V-förmigen Stützen eingefügt). Verwenden Sie für jeden Rahmen (oben und unten) die längsten 35cm (14″) Rohre horizontal. Die Seiten sind daher 30 cm (12 30) auf einem Rahmen und 25cm (10″) auf dem anderen. Setzen Sie die V-förmigen Stützen in die T-förmigen Ecken ein.
Wenn Sie Rohre unterschiedlicher Größe von anderen BaouRouge-Sets haben, können Sie diese mit den gleichen Verbindern zu einem Ständer mit unterschiedlichen Proportionen zusammenbauen.
Die Rahmen sind in einem starken Polybeutel mit Bedienungsanleitung und Barcode versiegelt.
Die Abmessungen der Pakete sind für die niedrigsten Posttarife optimiert.
BR-AC1 Single Frame – 20 x 20cm (8 x 8″)
Clear packaging: 31 x 14 x 2.5cm – 280g
(12 x 5.5 x 1″ – 10 Oz)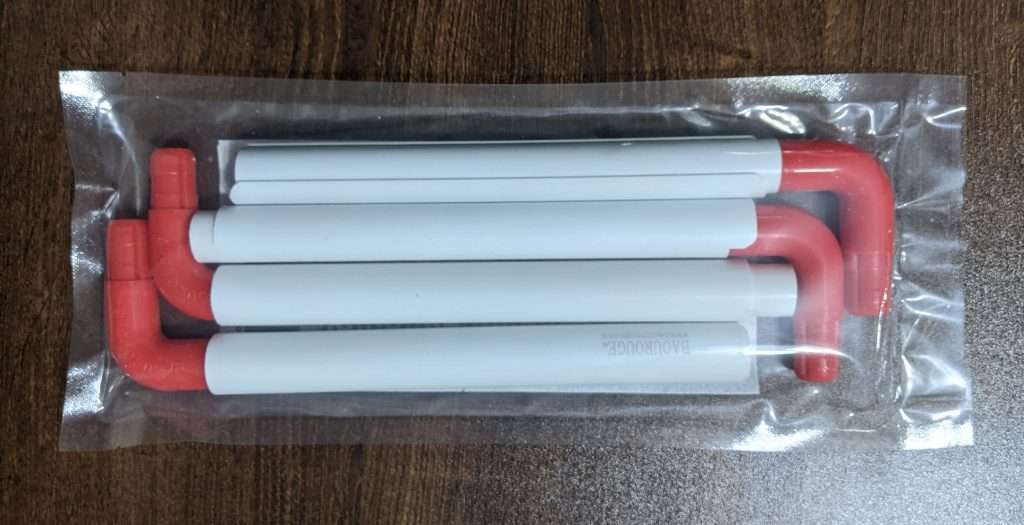 BR-AC2 Single Frame  – 30 x 30cm (12 x 12″)
Clear packaging: 33 x 15 x 2.5cm – 380g
(13 x 6 x 1″ – 13.5 Oz)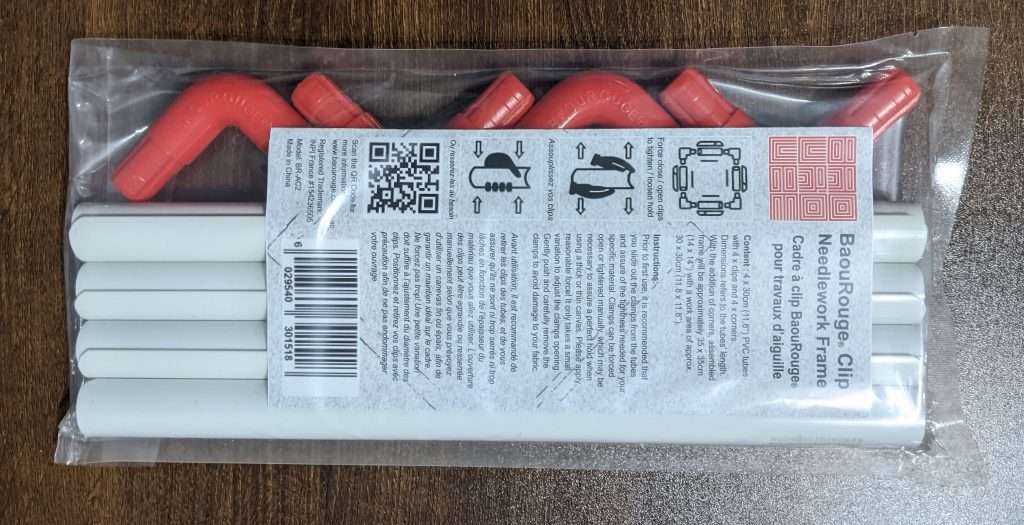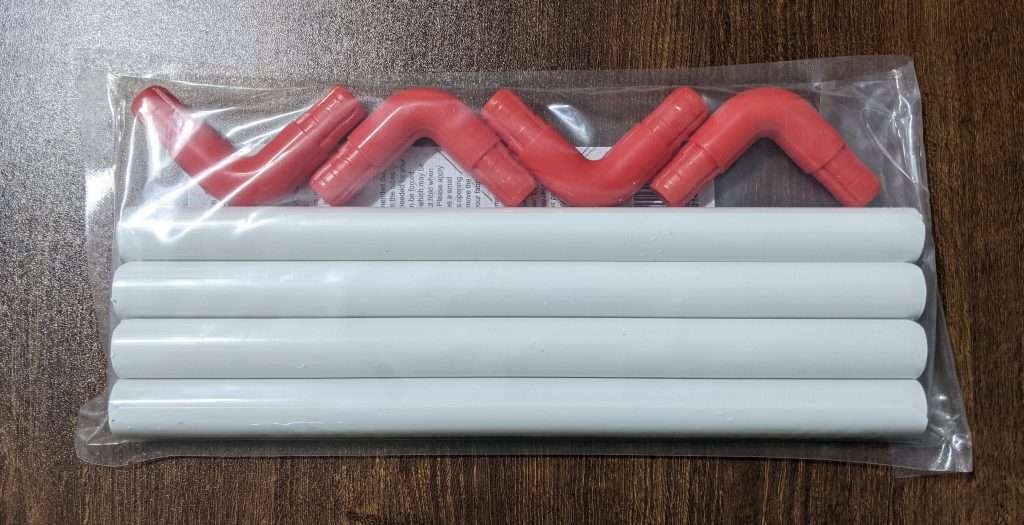 BR-AC3 Double Frame / Stand – 35 x 30 x 25cm (14 x 12 x 10″)
Clear packaging: 37 x 20 x 5cm – 930g
(14.5 x 8 x 2″ – 2 Lb)
BR-AC4 Single Frame  – 15 x 15cm (6 x 6″)
Clear packaging: 27 x 14 x 2.5cm – 225g
(11 x 5.5 x 1″ – 8 Oz)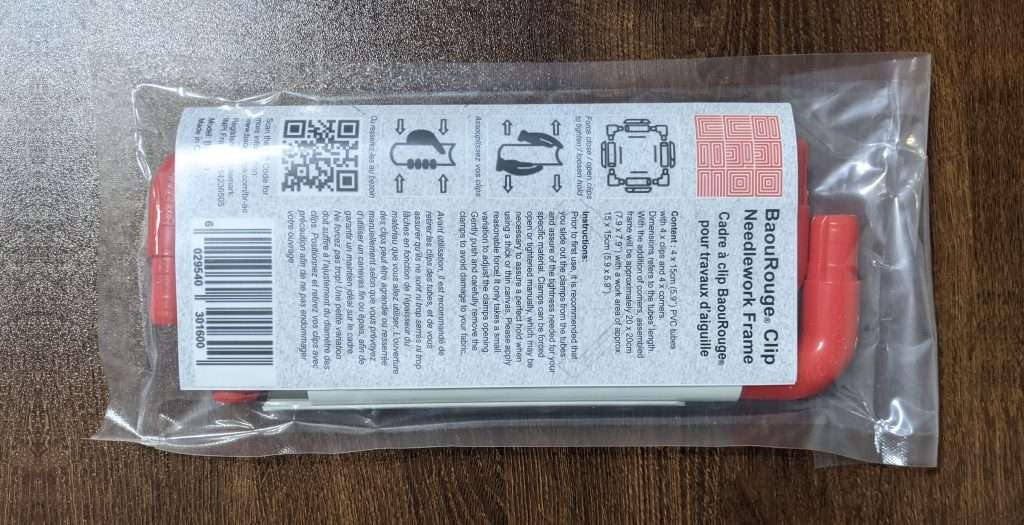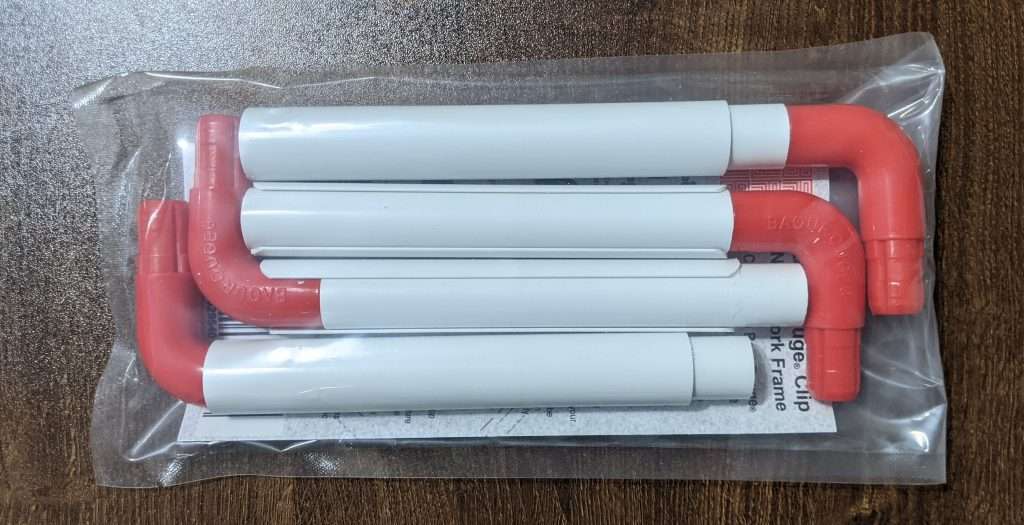 Großhandelsbestellungen
Großhandels- und Händlerpreise sind verfügbar. Bitte rufen Sie an oder senden Sie eine E-Mail für Informationen.
Individuelle Bestellungen
Bitte fragen Sie in Ihrem üblichen Geschäft nach, ob eine Bestellung für Sie aufgegeben werden kann. Alternativ können Sie uns für ein Lieferangebot in Ihrem Land kontaktieren.